Free Online Pregnancy Test Quiz
Welcome to my free online pregnancy test!
The best pregnancy test online to know if you are pregnant based on the most common pregnancy symptoms.

It has the advantage that you can do it as many times as you want without spending a penny because it
our free online pregnancy test
.
You will simply have to answer the following questions and, at the end of the test, you will receive the result. Remember that to confirm the result of the online pregnancy test you can do it with a conventional pregnancy test or try your luck with home pregnancy tests (you can search for my article in this blog. You can also read a summary I made in my article about the different methods to detect pregnancy.
Once you confirm that you are pregnant, remember to visit your gynecologist, only he/she will give you the correct instructions on the steps to follow during the next 38 weeks of pregnancy.
Once you confirm that you are pregnant remember to take good care of yourself, especially if you want to be just as beautiful after pregnancy. Check out this article on
stretch mark creams for pregnancy
where I tell you all the secrets you need to know to fight stretch marks during or after pregnancy.
If you are looking for a baby think about hiring a good health insurance in pregnancy if it is within your means, being able to choose your gynecologist, the center where you want to give birth, having a more personal treatment and a more precise control of your baby's evolution, among other things, are factors that tip the balance when deciding to take out a health insurance policy.
Remember that having a baby should always be a joy. If you have doubts or need help, remember that there is always someone to help you.
Godmother Foundation
willing to help you.
Good luck!
There are already more than 500,000 girls who have taken this free online pregnancy test from Puerto Rico, Mexico, Argentina, United States, Colombia, Chile, Panama, Peru, Spain my country and from many other countries, thank you all very much!
FREQUENT QUESTIONS
How do you know if you are pregnant?
The history goes back to ancient Egypt, when men, well, rather women, began to look for and develop different methods to find out if a woman is pregnant. Times change and technology makes everything easier and easier.
I have worked to create an algorithm that, by asking a series of questions, will help you answer the question of whether you are pregnant.
In a few minutes and by answering this simple online questionnaire you will be able to find out if you are having the first symptoms of pregnancy.
Do you have pregnancy symptoms?
It often happens, especially in our first pregnancy, that we do not know if what we are feeling are pregnancy symptoms. Therefore, this pregnancy questionnaire will help you identify these symptoms through the questions I ask you. If you have doubts about any of the symptoms, in my blog you will find different articles where I go deeper into them and maybe it will help you to clarify the doubts that may arise.
What is this online pregnancy test really?
Our online pregnancy test is a simple pregnancy quiz.
and its symptoms, i.e., it would be like a
pregnancy test
or a
pregnancy symptom test
. These
online pregnancy tests
consist of several very simple questions, almost all of which you will answer with a simple "yes" or "no". It will take you less than five minutes to complete.
Is it like an online finger pregnancy test?
I have seen many mobile applications called
finger pregnancy test online
but the test you can perform here is not the same. First of all, until now, no mobile screen can detect anything through the screen, at most the touch of the finger or, in some brands, the force with which the finger is supported, but currently they do not detect the heart, or blood pressure, or anything like that, much less a pregnancy. Secondly, these finger pregnancy detector apps are created for fun and, as such, you should consider them as a game. Unlike the pregnancy test you have on this website that is based on real pregnancy symptoms and helps you to identify them in order to discern if you are really pregnant.
Is the online pregnancy test safe?
The online pregnancy test is completely safe.
Being a simple
questionnaire of questions
that you will respond super fast, that it does not require any effort, your physical integrity and that of your baby are totally guaranteed. What's more, nowadays all pregnancy tests, at least the non-invasive ones, are 100% safe.
Is the online pregnancy test 100 % safe and reliable?
Many girls ask me if this
online pregnancy test questionnaire to find out if I am pregnant is reliable
Unfortunately, it can never be guaranteed to the
100% reliability
Even the urine pregnancy tests are not 100% effective. The reliability of online pregnancy tests is guaranteed by professionals, and the symptoms of pregnancy are well studied. But you should only take the result as a guide or as an aid to know what is happening in your body. The effectiveness of this questionnaire will also depend a lot on how well you know your body and that you are able to detect the first symptoms, remember that this is a pregnancy symptom test. You should always reinforce the result of this test with a conventional pregnancy test.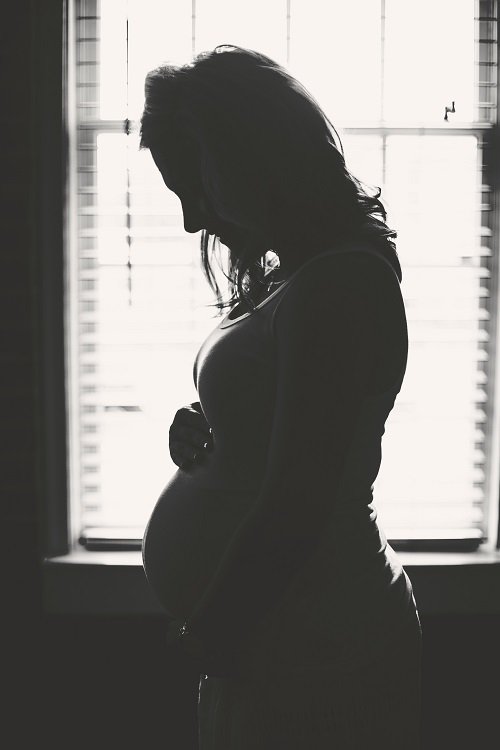 Is the online pregnancy test free?
This
online pregnancy test is completely free
and you can take it as many times as you want and from any device. You can answer the questions of the online questionnaire from your computer, tablet or cell phone.
How long has this pregnancy test been available?
This effective pregnancy questionnaire can be taken whenever you want and totally free of charge.
For it to be a real test, you should do it if you have had sex with your partner and you are in the days when your period should come but has not and you start to notice new sensations in your body.
If you have more questions regarding our online pregnancy quiz, don't hesitate and leave me your comment, I will answer you as soon as I can!!!!
How many questions does the pregnancy test have?
The online pregnancy questionnaire has a total of 20 questions.
Currently, this does not mean that this is always the case, as I have new data on symptoms and so on, I will update them. The last update of the questions in the questionnaire was in March 2016.
Is this test a virtual pregnancy test?
We can consider this test as
a virtual pregnancy test
considering as virtual a representation of objects produced by a computer system. Many of you girls come to my website searching for these terms in Google.
How long does it take to get the results of the free online pregnancy test?
I have made an estimate of how long it takes you to complete the whole questionnaire and, more or less, it usually takes you
5 minutes
to take it. Once you have answered all the questions of the online pregnancy test, you will get the result directly on the screen.
What do you need to do an effective online pregnancy test?
If you are reading this, you already have everything you need.
To take this effective online pregnancy test
You only need a device with Internet access. It is very quick to do, answer all the questions, a tip, read them well and think about the answer so that the result of the pregnancy test is as reliable as possible. If you are not sure of your answer, read my articles, in some of them I talk about pregnancy symptoms and they will help you to distinguish them better and answer the questions more concretely.
In online pregnancy test we want to thank you for your trust and we invite you to read our articles if you want to know more about pregnancy and its symptoms.
The results of this online pregnancy test are based on statistical studies of pregnancy symptoms, especially at the beginning of pregnancy, which is when you have the most doubts.
Remember that the doctor's opinion is the only one that counts, that everything we explain in online pregnancy test is for information purposes only.
We hope you like this site and that you will continue to visit our online pregnancy test often from all over the world: Puerto Rico, United States, Venezuela, Switzerland, ... We, for our part, will try to reward you with the best information we have.
Everything you need to know if you are pregnant: pregnancy test, home pregnancy tests, first signs of pregnancy online, follow up tests. We also talk a lot about stretch marks, white stretch marks, red stretch marks, stretch mark treatments and an anti-stretch mark cream special.

ENLACES DE INTERÉS
About site
Cookie Policy
Legal Notice
Privacy Policy